OU team is a leading expert in semantic technologies, Linked Data and Big Data. Their work involves core contributions of semantic technologies and their applications in a variety of fields. They will be performing among other things harvesting of structured and unstructured data based on web service architecture and semantic enrichment.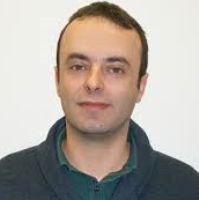 The Knowledge Media Institute (KMi) was set up in 1995 in recognition of the need for the Open University to be at the forefront of research and development in a convergence of areas that impacted on the OU's very nature: Cognitive and Learning Sciences, Artificial Intelligence and Semantic Technologies, and Multimedia.
We chose to call this convergence Knowledge Media. Knowledge Media is about the processes of generating, understanding and sharing knowledge using several different media, as well as understanding how the use of different media shape these processes.
Website: http://www.open.ac.uk/