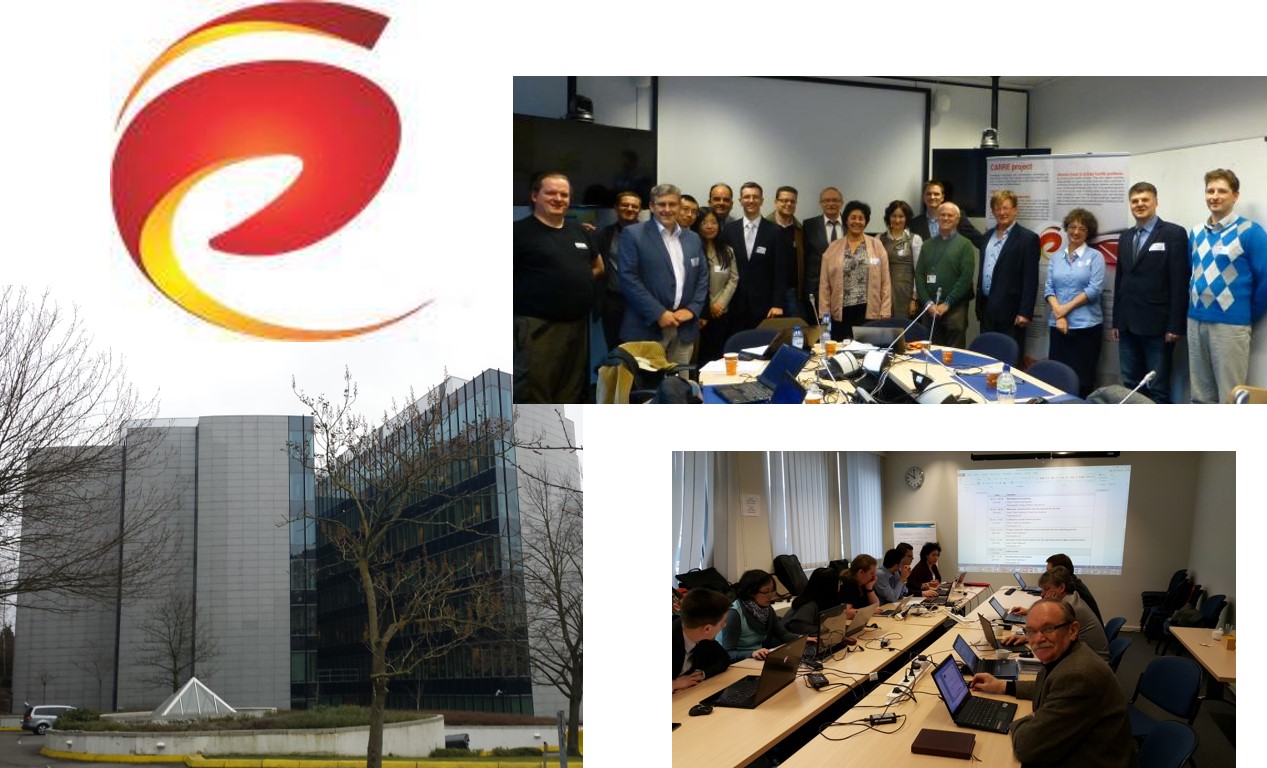 CARRE final review report grants the project the highest rate:
"Excellent progress: the project has fully achieved its objectives and technical goals for the period and has even exceeded expectations".
CARRE officially accomplished its goals and concluded funded activities end of November 2016. The final review was held early in December 2016. Some excerpts from the final review report give a good account of the project achievements as well as the great collaboration spirit of the team during the past three years.
"Overall, CARRE is an innovative and rigorously planned project addressing a relevant and timely issue. The team is engaged, experienced and has a good complementarity. Management is efficient that resulted in high quality outputs delivered on time."
"Milestones have been achieved and – in some cases – the project exceeded its original plans. Deliverable deadlines have all been met and the documents are of high quality and are accepted."
"The management has been excellent throughout and the partners appear to have worked very well together."
"The risk factor repository is a contribution to the state of the art; it has been enhanced and is publicly available. Plans are in place for its use in regular clinics. Together with the visual analytic presentation, it could inform patient understanding, impacting on clinical outcomes long term. For this to occur, engagement and behavioural change are required. The repository could be exploited as an app with 'on device' processing, thereby avoiding privacy issues."
"CARRE has produced a tool with potential to improve health outcomes through the provision of specific personal applied information at the point of care-both for self-care and to inform the healthcare team. It has the potential to empower patients and enhance quality and efficiency of health care by improving self-care and shared decision-making. This can lead on one hand to a more effective prevention and also can decrease the delay of recognition of signs of a worsening condition and in this case to minimize any delay in treatment and thus diminish complication rates."
The wrist-worn and weighing scale sensor hardware, which is innovative both in the parameters that are measured (e.g. atrial fibrillation and possibly other arrhythmias) and in its promised approach to privacy-by-design (encryption on the sensor). Relatively advanced hardware prototypes are now available for both devices, which feed into the system enabling 'the quantified self'.
CARRE team members enjoyed this three year collaboration. We are still working together on advancing and exploiting project results. And, we always look forward to work again together in new research and innovation endeavours.