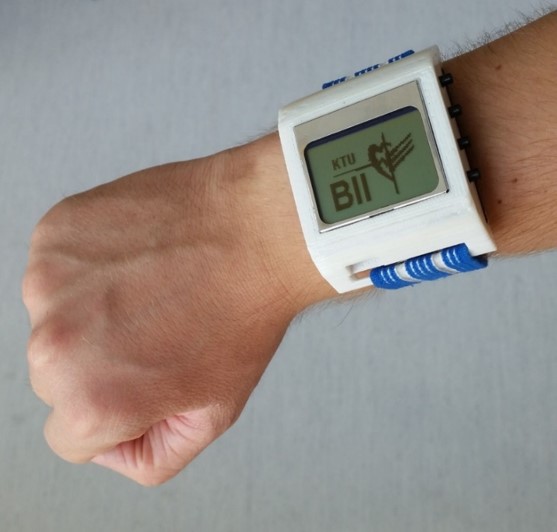 Wristwatch is the longest known wearable device to the mankind, therefore we can consider it completely unobtrusive. Possibly the device of such type could be easily accepted by patients for continuous health observables monitoring. Existing commercial smart wristwatches already try to measure some health related parameters, such as heart rate, steps, or burned calories. However, in CARRE, we anticipate that more specific parameters, such as occurrence of heart arrhythmias or even sleep apnea, could be taken into account. At the moment, there are no well-developed systems for this kind of monitoring for independent home care applications. These information channels could open new windows to the monitoring of health condition of cardiorenal syndrome patients.
Thus, in CARRE we are developing a new device/sensor – the CARRE Wristwatch.
The main idea of CARRE Wristwatch is to improve personal data monitoring in 3 ways:
providing higher quality data for signal processing units (such as raw physiological signals, compared to average values);
addressing several kinds of parameters with one device (such as heart rate, movement and skin temperature);
improving convenience (e.g., compared to the well-known ECG Holter monitors).
At the moment, we have designed and built the first prototype, which you can see in the picture. Now it is the time to implement specific algorithms and make the CARRE Wristwatch a smart device!
Authors: D. Stankevicius (KTU), V. Marozas (KTU)