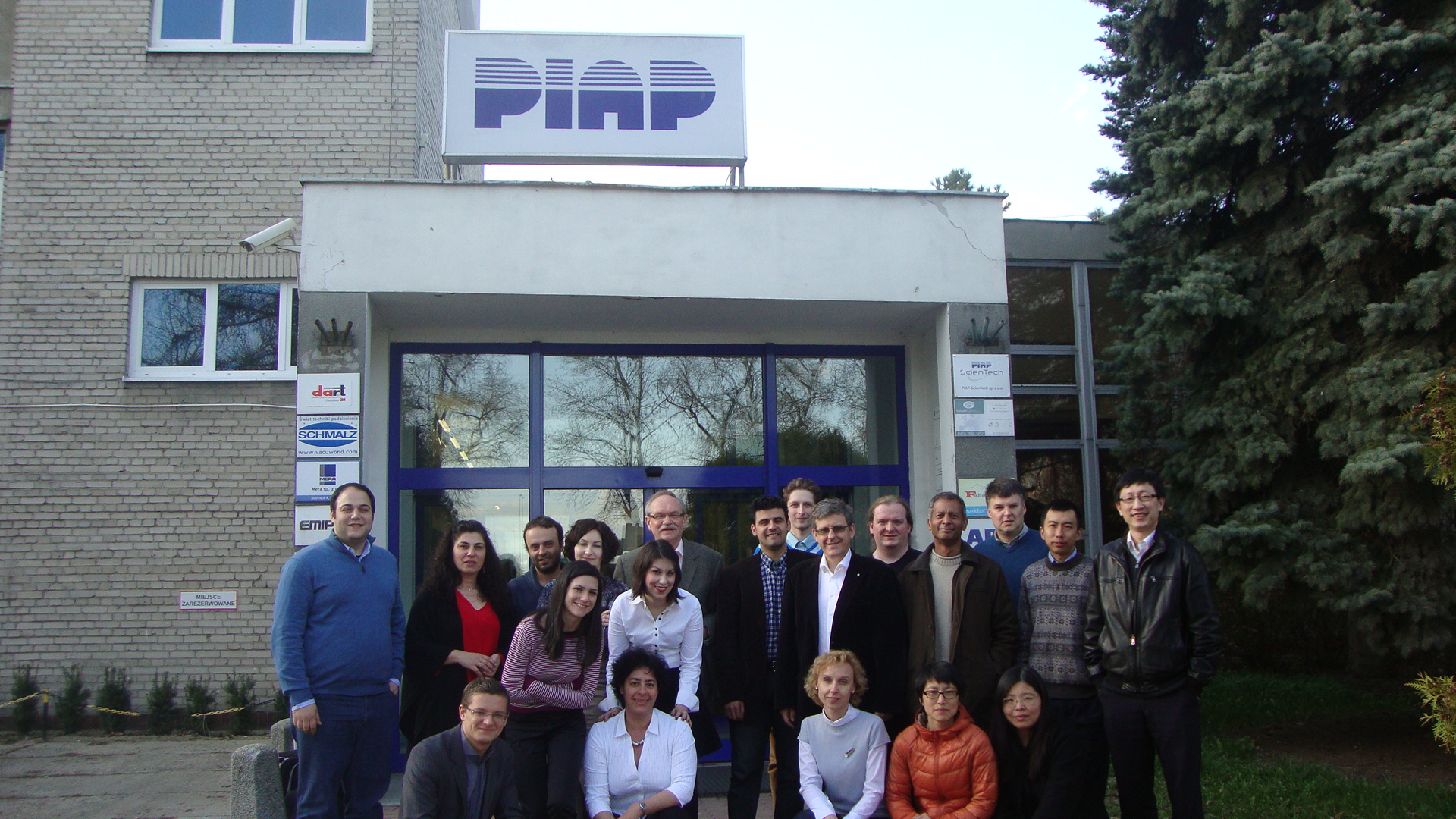 CARRE consortium met for the second time last week. The meeting was held in the impressive premises of PIAP in Warsaw.
Two full days were devoted in discussing thoroughly the project progress and plans ahead. The major goal of the meeting was to review progress in WP2 – Domain Analysis and plan ahead for the remaining work of this work package. Additionally, an overview of work plans in all other work packages was presented. Administrative issues were also discussed. This meeting gave a good opportunity to elaborate on and clarify the quality assurance procedures for project deliverables. Also, a session was dedicated on demonstrations on how to use the internal project site to collaborate within the project team.
A good part of the working discussions were devoted into the medical domain analysis. Medical experts from VULSK and DUTH presented in detail ground medical knowledge on cardiorenal syndrome and related comorbidities. Fruitful discussions addressed issues of medical evidence sources, their evidence level and accepted systems to rate the evidence level and significance.
The consortium elaborated also on the concept of medical risk factor. Major risk factors related to cardiorenal syndrome were presented by medical experts. Based on these, the consortium initiated work towards a conceptual model to describe the risk factor in medicine. This involved the identification of major medical concepts, such as disease, risk ratio, biomarker or observable, and evidence source. The assembly started discussing attributes that may be used to describe these concepts. This brought into the discussion a number of concepts from the area of clinical research, such as various different approaches in calculating risk ratios, and adjustments to other variables (such as sex, age, other health conditions, etc.). As a result the working team managed to compile a first set of attributes tables to describe risk factor concepts.
During the meeting we had the pleasure to attend presentations on the work performed on two different EU funded projects, both closely related to CARRE, namely VivaPort (the result of ICTforHealth project), and MyHealthAvatar.
Author: Eleni Kaldoudi, DUTH
Date: 5 April 2014