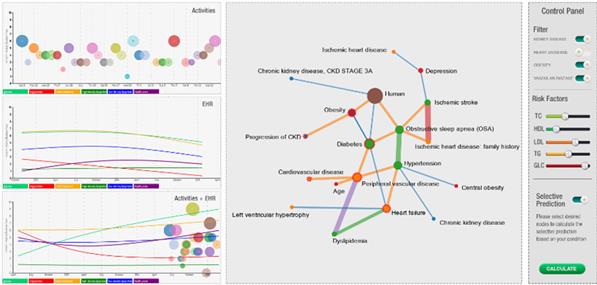 The purpose of disease progression visual analysis is to visualize related risk factors according to the patient's health and lifestyle status and to visualize the changes that may happen if the user changes the lifestyle or medical indicators.
Disease progression visual analysis is an integrated visual analysis of charts, timeline and graph. It is composed of a clear view of risk factors, user personal health records and activities (joint and separate view).
Different color scheme, glyphs, and shapes are employed to compose an integrated visual analysis.
Authors: YouBing Zhao (BED), Enjie Liu (BED)
Date: 25 August 2015